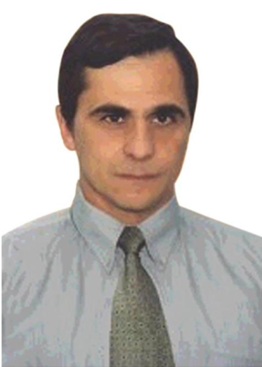 Yevgen Kozik
General Director
UNFEC "VAZHMASHIMPEX"
Dear Madams and Sirs,
Ukrainian National Foreign Economic Corporation "Vazhmashimpex" (VMI) was established on May 27, 1996, by the Ministry of Industrial Policy of Ukraine and the leading Ukrainian heavy machine building enterprises with the aim to coordinate and combine efforts of machine-building enterprises and organizations in the sphere of machines and equipment export, erection and commissioning of industrial facilities on the turn-key basis abroad, and to render necessary technical assistance.
The Ministry of Industrial Policy of Ukraine appointed VMI to be the leading agency of Ukraine in the field of foreign economic activities performed by machine-building enterprises.
The founders and the members of our Corporation are the internationally known developers, manufacturers and exporters of heavy engineering products. These high-tech enterprises manufacture and supply equipment for Hydro, Thermal and Nuclear Power Plants, gas-turbine power plants, blast-furnaces, steelmaking shops, rolling-mills and pipe manufacturing facilities.
The VMI activity is concentrated mainly on metallurgical, power, oil and gas, refining and mining projects.
The quality of supplied products is ascertained by the long-term experience of irreproachable activities on the world market and is confirmed by the TUV NORD international quality certificate.
Our Corporation possesses wide experience of successful participation in the international tenders. We have necessary financial resources to implement projects, which substantially simplifies for our partners the process of their participation in international tenders. We professionally work on:
Preparation of tender documents in accordance with the international standards;
Providing the bank guarantees and financing manufacturing process;
Managing industrial EPC and turnkey projects.
Our company integrates the activities of different enterprises into unique system which improves the efficiency of implementation of the complex projects. In relations with the Customers "VAZHMASHIMPEX" acts as the General Contractor. That means we assume full responsibility towards the Customer for the quality of all the works performed both by any separate enterprise as well as within the framework of the whole project.